Computer Rental Fees:

$2.00 Minimum = 10 minute
.20 per minute thereafter.

Or
9.95 for 1hr, 30 day access
come and go as you need
Printing Prices:
.10 per page B/W
.49 per page color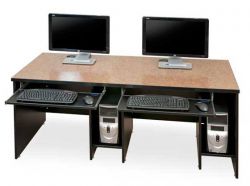 Computer Rental / Internet Access
Do you need to print a document but your printer is out of ink? Maybe someone emailed you a shipping label and you need to have access to the internet to print it out?  Do you find yourself away from home and needing to update your Facebook status?
Stop in at Mail Room Plus and you can do all of these things and more on one of our two rental computers.
We have software for you to open and edit any file type. Including but not limited to:
Microsoft Office
Microsoft Excel
Microsoft Publisher
Microsoft Power Point
Adobe Acrobat Reader
Internet Explorer
Paint
Our rental computer has ports to use USB flash drives.
Each computer is connected to our black and white and our color laser printer for you to print any type of document.